Susan Stuart's Personal Trainer Profile
Susan Stuart

, CPTN-CPT, CPTN-CCES

Status:
Active
Phone (Day):
289-259-1468
Phone (Night):
N/A
City:
Burlington
Province/State:
Ontario
Country:
Canada
Education:
Diploma
Certifications:
First Aid
CPR
METI-MES
Specialties:
Personal Training (In-Home / In-Studio / Outdoor / Gym)
Cardio Kickboxing
Medical Exercise Specialist (Arthritic Pain / Bone Fracture / Herniation / Joint Dislocation / Sprains / Muscle Tear)
Post-Rehabilitation (Arm and Leg Injuries / Upper and Lower Back Pain / Postural Correction / Repetitive Strain Injuries)
Strength and Conditioning (Toning / Firming)
Circuit Training (Endurance / Balance)
Small Group Training
Senior Fitness Training (Age 50+)
Yoga Teacher
Youth Fitness Training (Age 12-17)
Affiliations:
Balance Fitness Solutions (Founder)
Web Search:
Personal Training Burlington, Cardio Kickboxing Burlington, Medical Exercise Specialist Burlington, Post-Rehabilitation Burlington, Strength and Conditioning Burlington, Circuit Training Burlington, Small Group Training Burlington, Senior Fitness Training (Age 50+) Burlington, Yoga Teacher Burlington, Youth Fitness Training Burlington
Susan Stuart's Continuing Education Courses
Susan has completed the following additional courses for self-improvement and to improve client training:
Yoga Teacher Training, Nov. 2015 (7 Hours)
Yoga Alliance Registered Yoga Teacher 200, Oct. 2016 (7 Hours)
MEST Diseases of the Hip, Knee and Spine, Nov. 2017 (14 Hours)
CETI - Cancer and Exercise Specialist, Mar. 2019 (14 Hours)
Susan Stuart's Health & Fitness Reading Resources
Susan has not submitted references to additional books which he has read.
Susan Stuart's Client Interaction Photos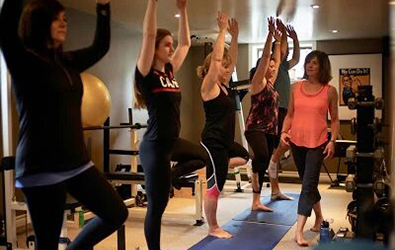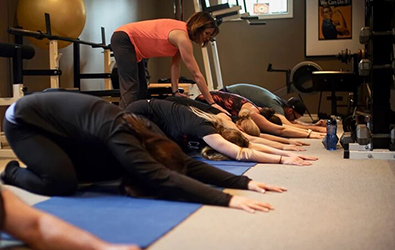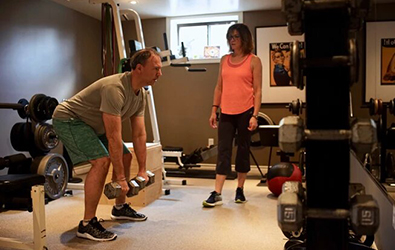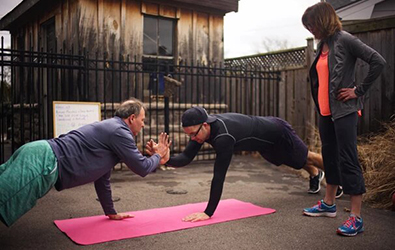 Susan Stuart's Videos of Practical / Instruction / Demonstrations
Susan Stuart's Awards / Media Recognition
Susan Stuart's Reviews / References / Testimonials
Susan Stuart has completed the CPTN-CPT theoretical examination which requires significant cognitive reasoning abilities and has also completed the associated practical examination which involves attentive listening, prompt thinking and communication skills. In addition, Susan has taken continuing education courses for self-improvement which should show a desire for growth, intelligence and that Susan is an over achiever who posesses a goal oriented mindset. As such we believe that Susan is someone who is trained to help teams succeed and clients meet their fitness goals. We are confident that Susan will be a great candidate to service the needs of fitness clients in the specialties indicated. – CPTN Inc.